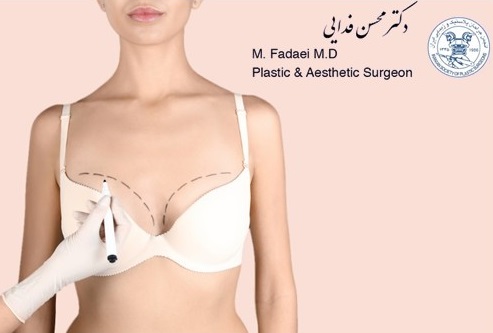 Things You Should Avoid after Breast Augmentation
Things You Should Avoid after Breast Augmentation              
breast augmentation is a form of plastic surgery aimed at improving one's breast size. While many women take on the medicine for a myriad of reasons, they all need to ensure they recover well from the same. Aside from drugs and some form of exercise, doctors recommend having a healthy diet plan for faster recovery
After breast augmentation you should avoid:   
Sleeping on your sides or stomach or at least six weeks .
Taking part in any strenuous activity like running or jumping that could cause your breasts to bounce, leading to your implants potentially getting dislodged or even opening the wound.
Lifting up your arms above your head or pull up your breasts to check how your scars or breasts look like. This could lead to the wounds breaking open.
Having a bath for two weeks. You can have a shower after a few days (talk to your doctor about this), but ensure that your wounds and dressings are kept dry by using a hairdryer on low setting.
Getting your wounds wet for the first few days. Your doctor can advise you better on the time frame. Your doctor will also inform you if a waterproof bandage has been used, which would protect your wound from getting wet.
Wearing an underwire or push up bra that could stop your wounds from healing for at least six weeks. Dr. Fadaee will advise you more on the matter.
Taking off your surgical bra, unless advised by your doctor.
What to wear after breast augmentation
Your surgeon will probably advise a non-underwired bra initially.  Many post-op patients recommend seamless sports bras as they are more comfortable and attractive. Whatever it is make sure that it is not worn over your head and that it is supportive. That rules out boob tubes.
Make sure you have loose fitting clothing ready to wear when you're home, when your scars are still tender it will be easier to slip in and out of loose fitting clothes and they should offer you some extra comfort when you need it. Remember that these clothes should be within easy reach so maybe leave a selection on a chair in the bedroom so you're not having to search through drawers or on clothes lines.
Can you exercise after breast augmentation
Try to walk each day. Start by walking a little more than you did the day before. Bit by bit, increase the amount you walk. Walking boosts blood flow and helps prevent pneumonia and constipation.
Avoid strenuous activities, such as bicycle riding, jogging, weight lifting, or aerobic exercise, until your doctor says it is okay.
Your doctor will tell you when to begin stretching exercises and normal activities.
What to buy before breast augmentation
You may need to purchase certain things before breast augmentation:
Required prescription medications or supplements – ask your plastic surgeon about what prescription medication and/or supplements you may need after your surgery. Before the procedure is the time to get every supply you need for your peace of mind during recovery.
Digital thermometer – you'll need to watch your temperature after breast augmentation surgery. Fever during the first few days after the procedure might be a sign of infection. Talk to your surgeon about any other signs to watch out for and get the requisite accessories (if any).
Books or magazines – do you have that block buster novel that you've been keeping off your to-do list simply because you didn't have enough time? This is the time to get it. You'll have a lot of time just resting during recovery and reading a great book or watching your favorite TV show can make things less boring.