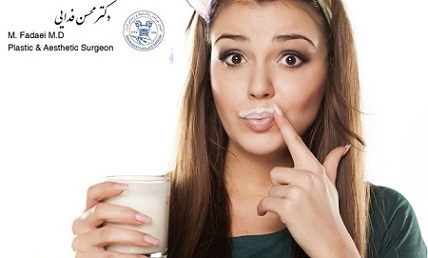 What to Eat After Jaw Surgery
      What to Eat After Jaw Surgery  
Most patients will lose an average of 10 to 15 pounds after corrective jaw surgery and attention should be given to take in extra calories post surgery to minimize weight loss.
To assist healing after jaw surgery it is recommended that you eat foods that require a minimal chewing for approximately 4 to 6 weeks. However it is important to maintain a balanced diet whilst recovering from your surgery. 
After the surgery your jaw is tender and to prevent strain on the surgery area you need to rest the jaw and chew minimally.     
As a general principle choose soft moist food and Avoid dry crunchy foods. Tip- if using a blender or stick blender to puree foods, make sure you add extra sauce or gravy to keep it moist.
Diet after Jaw Surgery   
It is very important to follow a proper diet plan after surgery, as your body will be healing and will need nutrition and calories.  Nevertheless, it is not unusual to lose 5-10 lbs after surgery.
our suggested diet is:
The first 3 weeks should be liquids only.Taking adequate amounts of fluid after surgery is essential as it helps your body to heal. Suggestions include any clear fluids (water, soft drinks, Gatorade, clear soups) and milk shakes, ice cream, Soya milk drinks, yogurts, protein drinks and protein supplements as well as nutritional supplements (such as Ensure, Boost, Whey, protein powders, tofu), or anything you can drink from a blender.
After 3 weeks, you can commence a non-chew food diet. A recommendation is to eat food that you can easily squish between your fingers and anything that does not make any noise(ie hard or crunchy foods). Examples include mashed potatoes, scrambled eggs, fish, over-boiled/soft pastas cut into pieces etc.
After 6 weeks, you can progress to a soft-chew Portions should be small and cut into pieces to avoid placing too much pressure on the jaw.  Soft fish dishes are excellent.
After 6-8 weeks, you can progress to more normal chewing.  However, continue to avoid overly hard foods or placing too much pressure on the jaw.  Avoid pizza, apples, tough meats etc, until at least 3 months after surgery.
It is important that you don't chew too vigorously or with very much force, and you should avoid anything at all that is hard, including tough meats, candies, popcorn, pretzels, peanuts and other nuts
Depending on the amount of mouth opening you have and also the amount of elastics that may be placed, your diet will be still restricted to your mouth opening. However, you can now start moving up to a more substantial diet.
What can you eat after jaw surgery?
Eliminate dairy from your diet until your stitches are removed
Meal preparation
Buy a slurpee on the way home
Your diet at home will consist of liquids only to begin with:
Ensure Clear Nutrition Drinks are a great source of vitamins. They contain a little dairy, but aren't sticky like milk so won't be an issue. Other Ensure products are milkier so aren't recommended.
Add some protein and fibre to your smoothies or soups.
Start biting into soft foods.
what food to choose or avoid
for Protein Choose
Scrambled or runny poached egg

Very soft and moist pureed cooked meats

Well mashed beans or legumes
And Avoid
Hard boiled or fried eggs

Chunks of meat

Fried fish, chicken or meat

Crunchy peanut butter
For Dairy Choose
Milk

Ice-cream or frozen yogurt

Melted cheese

Ricotta or cottage cheese
And Avoid
For Breads & Cereals Choose
Porridge or semolina

Weetbix or other cereal soaked well with milk

Very soft, well cooked small pasta (eg: risoni, small maccaroni)

Very soft, well cooked rice (eg plain moist risotto, moist rice pudding)
And Avoid
Dry cereals

Cereals with dried fruit and/or nuts

Bread, toast, bread rolls, donuts, pastries or muffins

Sweet or savoury crackers/biscuits (unless soaked in milk or tea/coffee).
For Vegetables Choose
Pureed soft cooked vegetables

Finely mashed soft cooked vegetables
And Avoid
Raw vegetables

Fried vegetables

Lettuce / salad

Stringy or very fibrous vegetables (eg celery)
For Fruit Choose
Pureed fruit

Mashed banana

Stewed and mashed soft fruit (eg peaches or apples)

Mashed avocado

Mashed soft tinned fruit (eg tinned pear)
And Avoid
Raw fruit (except banana and avocado)

Fruit skins

Fibrous fruit (eg pineapple, citrus fruits)

Dried fruits