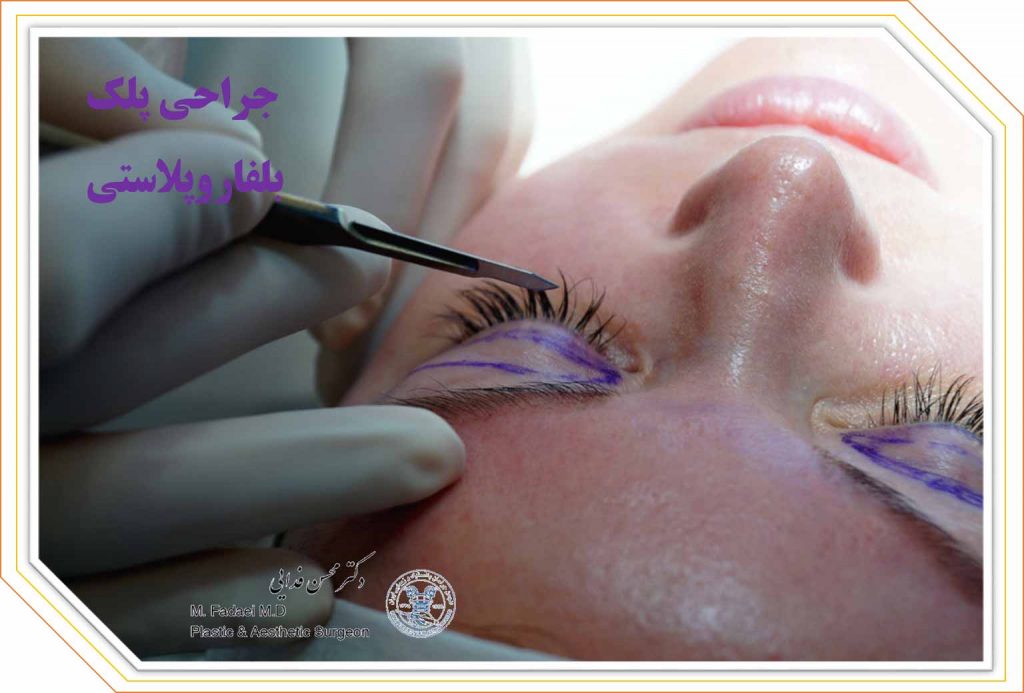 What is Eyelid Surgery or Blepharoplasty ?
Everything about Eyelid Surgery or Blepharoplasty:      
Blepharoplasty is the cosmetic surgery aiming remove excess skin and fat from around eyes, giving younger and more alert look.
The aging process can affect our appearance, especially around the eyes where the skin is sensitive. The skin around the eyes can be loose, wrinkled and sagging. This condition can sometimes make a person look tired. It usually consists of correcting the tired look.
Eyelid Surgery or Blepharoplasty can treat the following:
Drooping heavy and skin excess of upper eyelids

Under-eye bags in the lower eyelids area

Falling eyebrows which give a sad look

Wrinkles around eyes

Hollow under-eye
This cosmetic surgery is suited for men and women and are usually performed on those who are 40 or older.
Crow's feet and under-eye lines may be treated with aesthetic medicine and no need to surgery Diagnosis. It depends on your cosmetic surgeon. maybe your doctor Prescribe you to use botulinum toxin and hyaluronic acid.
Crow paws under the eyes may be treated with methods other than cosmetic surgery. It depends on the opinion of your cosmetic surgeon. Your doctor may prescribe botulinum toxin and hyaluronic acid for you.
Benefits of Eyelid Surgery or Blepharoplasty :
Make your face look youthful

Improved self-esteem and self-confidence

Removal of the 'tired look' from around the eyes

Improve vision in some cases such as heavily hooded eyes
How is Eyelid Surgery performed?
Eyelid surgery, sometimes known as "blepharoplasty", is a procedure which usually takes between one and one and a half hours to and in most cases is carried out as a day case procedure under local anaesthetic and sedation. The length of your operation depends on the amount of surgery that can be done on the upper eyelids, l ower eyelids, or both. According to the doctor, this surgery can be performed in conjunction with other surgeries, such as rhinoplasty.
For upper eyelids surgery, cuts are made into the natural lines. For lower eyelids surgery, cuts are made just below your eyelashes. Excess fat, muscle and loose skin are removed, and the cut is closed using fine stitches. If only fat is removed and there is no excess skin, the cut may be made inside the lower eyelids, leaving no visible scar.
Care after eyelid surgery :
There is no real pain; you will probably feel pressure in the eyelid area.

Wear dark-colored sunglasses that help relax the eyes.

Cold compresses can be refrigerated and used to reduce edema or swelling more quickly.

Avoid activities that cause visual fatigue for a week, such as watching TV, cell phones, reading, and exposing yourself to sunlight.

Visual fatigue, TV, reading, should be avoid for a week.

Slight bruising may appear after the treatment, it will disappear in about 8 days.

If stitches are required, they will be removed on the one week after surgery.

Patients can use make up ten day after the treatment.
How to choose a good plastic surgeon for eyelid surgery ?!
The most common complication of this surgery is excessive removal of the eyelid skin, so that the eye can no longer be completely closed and the overall appearance of the eye changes. Eyelid surgery is performed by ophthalmologists as well as other non-plastic surgeons. We recommend choosing an experienced and skilled plastic surgeon in this field.
---
Eyelid lift in ِDr. Mohsen Fadaee Clinic
Now contact with dr. fadaee clinic, and make an appointment with Dr. Fadaei, one of the best plastic surgeon in iran. You will need to go to consultation appointments.