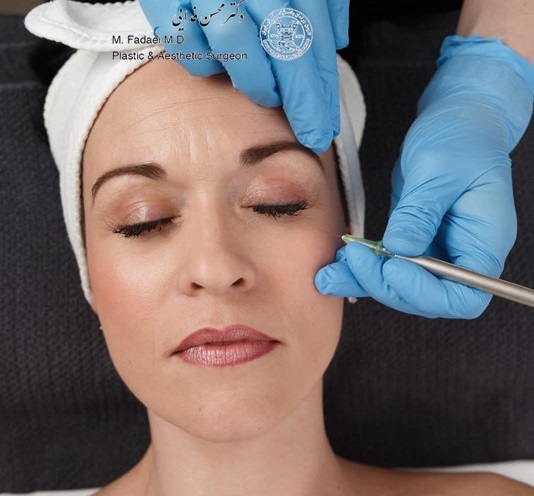 What You Should Know About Carboxytherapy?
What is carboxytherapy?    
Carboxytherapy is used to treat cellulite, dark under-eye circles, and stretch marks. People who undergo the procedure find an improvement in:
circulation

skin elasticity

fine lines and wrinkles
It also aids with collagen repair and the destruction of fatty deposits.
Additionally, it can help reduce under-eye circles by increasing blood flow to the eyelid. Some physicians have also used the therapy to treat erectile dysfunction, acute arthritis, Raynaud's syndrome, and alopecia caused by poor blood circulation.
For fat and cellulite reduction, the procedure is often preferred over more invasive and high-risk methods, such as liposuction.
Carboxytherapy can be used on the face, eyelids, neck, stomach, arms, legs, and buttocks.
What Carboxytherapy can do for you?
Worldwide, Carboxytherapy (Carbon Dioxide Therapy) is rapidly becoming known as the leading skin rejuvenation treatment. It is a safe, minimally invasive clinically proven method to rejuvenate, restore, and recondition the skin and treat loose skin (due to ageing or post pregnancy) cellulite, resistant fat and stretch marks.
Diminishes cellulite and resistant fat deposits

Fades stretch marks

Brightens and firms the eye contour area

Tightens loose skin

Improves venous insufficiency and varicose veins and spider veins

Treat wounds and scars and more…
About the Procedure
Carboxy therapy can treat various cosmetic ailments from stretch marks to dark under eye circles, to cellulite and skin irregularities from residual fat deposits post liposuction.
Carboxy therapy works on the idea that by infiltrating an area with CO2, the body will counteract by sending more oxygen to that particular area. The process of sending more oxygen to specific areas helps to eliminate built up fluid and waste between cells, improving discoloration and smoothing contours. While increased blood flow can help improve the appearance of the skin, multiple treatments are needed to see a minimal and temporary result. Patients who desire quicker results would benefit from a slightly more invasive procedure such as Cellfina or Cellulaze for cellulite treatment, or hyaluronic acid based fillers for dark under eye circles.
Patients who are concerned about bumpy skin post-liposuction procedure are advised to wait for up to 3-4 months to see final results before seeking intervention methods. These patients may better benefit from a lymphatic massage such as endermologie to enhance liposuction results. Before the procedure begins, the treatment area will be cleansed.
A topical numbing cream may be applied to the injection area before the needle is inserted. During treatment, a small needle will be inserted into the skin into the subcutaneous tissue. From the injection point, the carbon dioxide diffuses into adjacent tissues.
The excess CO2 tricks the body into sending more oxygenated blood to the area, improving circulation and overall appearance to the skin.
This increased circulation is also believed to improve skin elasticity while the CO2 helps to destroy fat cells which are naturally disposed of by the body's lymphatic system. Results from carboxy therapy require multiple sessions of the course of several months to see results with upkeep treatments needed every 6 weeks.
The goal of carboxy therapy is to target a number of concerns including cellulite, stretch marks, scarring, and/or dark undereye circles.
Follow Dr.Fadaei's Instagram Page