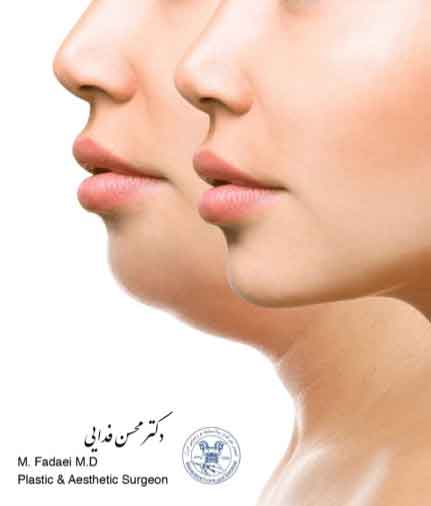 How to Get Rid of a Double Chin with Surgery
No matter how much exercise you go through every single day, double chin can still exist because these are stubborn excess fats. Most have tried getting rid of that double chin through massages, rollers, facials, but nothing seems to work at all. If you have the same case, then a double chin surgery could be the answer to your problem.                 
Double chin, also known as submental fat, mainly results from excess fat and may appear as early as in the 20s and 30s, and become more visible and bigger over time. Double chin removal surgery is the most effective procedure to eliminate the excess fat from your neck. Aside from taking out the extra chin fat, the procedure can refine the jawlines and balance facial features as well.  
Double chin surgery can be done using a variety of procedures, and liposuction is one of those procedures. Chin liposuction, also called as submental liposuction or chin lipo is a procedure responsible for removing excess fat from the chin area.
Chin liposuction is the fastest way to get rid of excess fat in the chin area. This kind of double chin surgery is known to be non-invasive; thus, the recovery time is fast, the patient does not feel too much pain, and it does not have a long downtime.
 
what causes double chin ?
Most people think that obesity is the main factor causing the condition, but it is not always the case. Because many patients still complain about double chin after losing a lot of weight. There are also other factors that combine in the body to create a double chin.  double chin can have more than one cause. So, most patients must consult a cosmetic surgery to determine the exact cause of their double chin. Therefore, we have created an overview with the common causes of a double chin below :
Age 
Weight and Lifestyle

Genetics

Prolonged Poor Posture
How to Get Rid of a Double Chin with Surgery?
Essentially, we have many different surgical approaches to the sagging chin. The first is a liposculpture using the Vaser or a superficial chin liposuction method. With these treatments, we can remove almost all the fat from the neck. By removing fat, it induces a tight retraction of the dermis, resulting in skin tightening and elevation. Often, this is all that is required.
In other patients, if there is excessive skin, we could consider a suture lift. During a suture lift, the skin is just sutured to the ear cartilage. Other possibilities are the mini neck and face lift, where the skin is tightened and removed from behind the ear.
Naturally, results depend on the specific problem the patient wants to correct. Therefore, it is always important to discuss your needs with the Dr before surgery commences.
surgical techniques for removing the double chin 
Liposuction is performed under local anesthesia. During this procedure, fat is broken down and removed through a small incision under the chin. Then, the incision will be closed with absorbable stitches and there will not be any scars. If necessary, the chin and neck area can be improved by sculpting and lifting. you can read the information about facial liposuction here!
A facelift is a surgical procedure used to remove excess loose skin in the face and chin area and gently lift face skin in an upward direction. It can be performed under general or local anesthesia. you can read the information about face lift here!
Neck lift surgery is usually done to remove excess skin or to tighten neck muscles. Mostly, these two are combined for a long lasting result.

WHO IS A GOOD CANDIDATE FOR DOUBLE CHIN SURGERY?
Those who are in excellent health condition physically and mentally

Those who are within 25 pounds of his or her ideal body weight

Those who have fat deposits that cannot be removed by exercise and diet

Those who are 18 years old and above
who is not qualified to have a double chin surgery?
Women who are currently pregnant and breastfeeding

Those who have health problems physically and mentally

Those who have diabetes, high blood pressure, poor blood circulation, heart and lung disease

Those who are taking maintenance that can cause blood-thinning

Those who are allergic to a substance used in the procedure called lidocaine