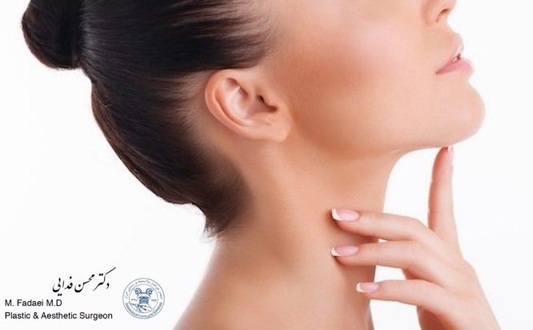 Facial Liposuction surgery
What Is Facial Liposuction?  
Liposuction is literally the sucking out of fat. It can be performed on any area in the body and can be used in combination of many other procedures in the face, breast and body. Facial liposuction is a very common, popular procedure to define and sculpt the neck and jawline. It is designed for the permanent removal of fatty tissue from your cheeks, chin, and neck. It is an elective procedure that allows the surgeon to remove undesirable, subcutaneous fat in specific areas that do not respond to diet and exercise.    
Liposuction is often associated with body contouring, but growing numbers of board-certified plastic surgeons are also achieving excellent results with facial liposuction. Commonly treated areas include the cheeks, chin, neckline and jawline. also for a better result facial liposuction can be performed on its own or with other facial rejuvenation procedures such as a facelift, Botox or soft tissue filler injections.
As many people can attest, it is not easy to lose weight in your face. The chin and jaw areas are notoriously resistant to the effects of diet and exercise. Liposuction can create subtle improvements to these spots that result in a more slender facial profile.If you are concerned that your cheeks are too puffy or chubby, your surgeon may recommend a cheek reduction procedure known as buccal fat reduction instead of facial liposuction.

Types of facial liposuction include:
Neck liposuction:

For patients tired of a neck with excess fat and a droopy appearance, neck liposuction may be the perfect option. Dr. Fadaie combines his graceful, artistic approach with unrelenting technical expertise to deliver a slimmer, shapelier neck.
Chin liposuction: In order to eliminate a so-called double chin, Dr. Fadaie may address the underside of the lower jaw. By removing excess fat in this area, he effectively beautifies the transition from the neck to the jawline.
Cheek liposuction: Even on patients who are not overweight, large cheeks can detract from the overall attractiveness of the face. Cheek liposuction is designed to slim the face to achieve more defined contours.
Facial liposuction can make a dramatic change in the way you look by removing the excess fat from your cheeks, chin, and neck.
who are the candidates for this procedure?
If you are troubled by a double chin, jowls or a turkey-waddle neck, facial liposuction may be an option. The best way to determine if facial liposuction is for you is to schedule a consultation with a board-certified plastic surgeon who has experience performing facial liposuction and/or other facial rejuvenation procedures. 
Other lifestyle factors also may affect your candidacy. For example, smoking can impair healing and compromise the results of your surgery; If you smoke, tell your surgeon. Alcohol use may also increase facial liposuction risks. Certain over-the-counter (OTC) medications can increase bleeding risks and complicate your healing.
facial liposuction procedure :
Facial liposuction is performed under general anesthesia on an outpatient basis in our surgical center. The surgeon makes small (less than 1/4 inch), discreet incisions in the face or neck.  A cannula is inserted in a small incision and attached to a suction machine. Liposuction often takes between 1 and 2 hours. Anaesthetic fluid is placed into the area in question and an incision that is usually less than 1cm is made overlying or close to the area where the fat needs to be removed. The scars will mature over 6-2 months and become pale, flat, and soft. You may experience numbness, burning, tingling around the incision site. These symptoms are almost always temporary.
Removal of fat by Liposuction or Lipectomy (cutting out fat) occasionally combined with facelift or Platysma Plication (neck tightening) procedures can return a patient's youthful appearance or reduce areas of fullness to slenderize the face.

Are facial liposuction results permanent?
in some cases facial liposuction results are permanent.  the fat cells sucked out will never return, the fat under your chin might come back only if you gain weight. in other words Other surgeons say that the skin tightening effects of laser liposuction depend on the quality of the skin. The effects of aging do not stop after a procedure. Men and women can expect the results to last ۷ to 10 years, depending on age and the quality of skin.