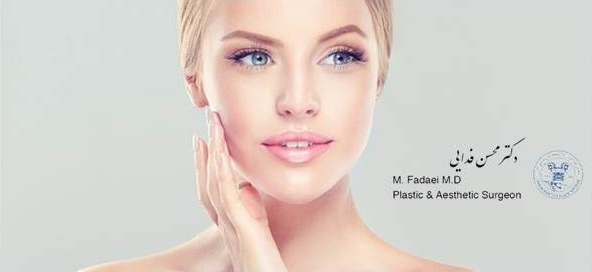 Facelift: Everything You Need to Know
A neck, chin or face lift involves the skillful hands of a specialist surgeon to remove excess facial skin from the neck, chin and cheek areas under general aesthetic to tighten the skin and reduce the appearance of fine lines and wrinkles. Facelift scars will be hidden behind your ears in your hairline and will fade in time. After a facelift procedure you will find that your hairline has been "lifted" and if you are male the beard growth will be closer to and extend back below the ear. The muscle and its fibrous attachment are secured tightly in front and behind the ear as an extra sling under the chin. If you have a brow lift the scars will be in the hair line and not visible. A facelift tends to focus on the lower half of the face, jawline and neck. Sagging eyebrows and forehead wrinkles can be treated with a brow lift which can be carried out alongside a facelift procedure.      
Many patients choose facial, neck or chin surgery because it can really wake up a tired face creating a natural bright happy expression, like any procedure a facelift is a big decision and DR FADAIE and his assistants  will provide you with all the information you need to make an informed choice.
What is facelift and necklift surgery?
A facelift is an operation to tighten and lift the loose skin of your face below the eyes. (Anything above the eyes is a browlift.)A necklift tightens and lifts the skin of the neck.
Why have a facelift or necklift? 
As you age, your skin gets less elastic and droops, and your facial muscles slacken. The natural fat under the skin also sags, making you look older. The rate this happens at varies from person to person, and is probably determined by your genes. The stresses of daily life, the effect of gravity and exposure to the sun also affect your face. Drastic weight loss can also age the face.
A facelift gives the best results if your face and neck have started to sag but your skin still has some elasticity and your bone structure is strong and well defined. Most people who have facelifts are in their 40s to 60s, but facelifts can be done successfully on people in their 70s or 80s.
It should not be obvious that you have had a facelift, but you should look younger, healthier, lively and cheerful. 
Types of lift surgery
Sometimes only the skin above the neck is lifted (a facelift only).
Sometimes the neck muscle and the skin over it is just tightened by stitching them together (a necklift only).
Sometimes the neck muscle and the skin over and above it are tightened and then lifted and stitched tightly to the solid structures in front of and behind the ear (a facelift and necklift).
Excess skin is then removed, and the remaining skin is sewn into position. Fat and tissue is redistributed, and is sometimes added to the face.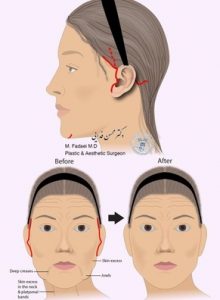 Seeing the results
At first your face and neck skin may seem too tight. This usually settles down within six weeks of the operation. Most patients are pleased with the final result, but some find their new shape difficult to get used to. This may happen to you. You cannot judge the final result of your facelift or necklift for about six to nine months. Even if the operation is a success, you may need another operation in the future to have the skin tightened again.
Your aftercare
To protect your body, and get the best result, look after yourself.

Avoid vigorous activities after your operation.

Protect your wounds as you are told to.

Putting on weight or being pregnant will affect the results.

Maintain a healthy weight and level of exercise.