botox: cosmetic and medical uses ,side effects and efficacy
BOTOX is a safe and painless method approved by the US FDA that improves facial features and eliminates facial wrinkles. It clearly reduces lines and wrinkles and makes your face look younger and healthier. This treatment can be used for contouring the face, examination, jaw line, types, lips and smoothing the skin under the eyes.   
This method helps to temporarily treat frown lines and wrinkles in adults. These injections are effective for superficial wrinkles and deep wrinkles. Botulinum toxin, or Botox, is made from a neurotoxin produced by the bacterium Clostridium botulinum. Although it is medically prescribed to treat muscle problems, it is also used in the beauty industry as an anti-aging and rejuvenating solution.
what is botox?       
Botox (onabotulinumtoxinA) is made from the bacteria that cause botulism. Botulinum toxin blocks nerve activity in muscles. Botox is used in adults to prevent chronic migraine headaches that occur more than 15 days a month and last 4 hours or more. it should not be used to treat normal tension headaches. Botox is also used to treat severe underarm sweating (hyperhidrosis) in adults. But the most important and common use of it is to temporarily reduce the appearance of facial wrinkles.Botox is a muscle relaxant used for temporary muscle paralysis. This will reduce the appearance of wrinkles on the face. Botox injections are a minimally invasive and safe treatment. This safe and effective treatment is used to improve fine lines and wrinkles around the eyes. It can also be used on the forehead and under the eyes.
In what areas of the face and body can Botox be done?
Aesthetically, Botox can be used in the following areas: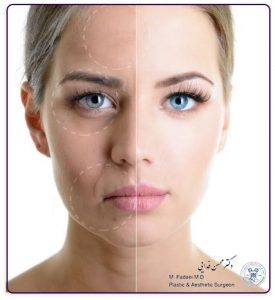 The area between the eyebrows (frown line), for the treatment of moderate to severe frown lines

Wrinkles around the eyes, commonly known as crow's feet lines

Wrinkles between eyebrows, frown lines, forehead lines

Horizontal folds on the forehead

Lines in the corners of the mouth

Chin

Eyebrow lift:Botox can be injected in the outer area of eyebrow, which raises and lifts the eyebrows.
it is also used to treat various medical problems such as the following:
Overactive bladder

Excessive underarm sweating

Muscle spasm

Chronic migraine
botox injection
Botox injections should only be done by a specialist, even if used for cosmetic purposes. There should be a gap of three months between each injection. the injections can be given in more than one area at the same time, depending on the treatment. A common misconception is that Botox actually paralyzes the facial muscles, but this can only happen with excessive amounts of it , but using the right amount of Botox is the most important issue, and the specialist doctor, given the depth of the crease and Wrinkles and skin type are considered the right amount for treatment. Local anesthesia is used to increase comfort before injection. Botox is injected into the skin near the sweat glands with tiny needles.
Another application is to prevent unwanted habits on the face, such as frowning and raising the forehead, etc. If this injection is done correctly, most people will not notice the Botox operation, but with a relatively small but effective change. , The person will have a younger face.
benefits:
Acne Treatment: Botox can inhibit the production of sebum in the skin and reduce acne and oily cysts. This treatment is used by a doctor to control acne and pimples, especially in the forehead.

Create jaw and chin line and face angle

Avoid frowning and making movements that involuntarily cause wrinkles

Migraine pain treatment: Botox blocks the pain signals sent to the brain and relaxes the head muscles so that they are not sensitive to pain. In this case, the doctor injects into the forehead, temples and scalp.
Avoid excessive sweating in the armpits and hands
Do not lie down or sleep for four hours after the injection. Also, refrain from massaging or applying heat to the treatment area, and refrain from engaging in activities that cause hot flashes and fever (such as strenuous exercise, alcohol consumption, or hot tubing) on the day of treatment.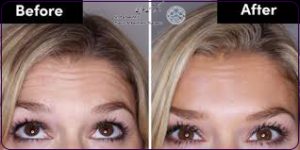 How long does Botox last?
The effects last for about three months after treatment. Over time, the effects of injections fade and at this stage you should see a doctor for further treatment and re-injection. This method has repeatedly proven itself in eliminating superficial wrinkles. Patients report that during the course of treatment, their lines seem to disappear and the skin regains its former softness.
Botox and prevent excessive sweating
There are sweat glands in the armpits, palms, legs, or other parts of the body that are activated by nerve impulses. Without stimulation of these nerves, the sweat glands are unable to secrete sweat. When Botox is injected by a specialist in the area, it blocks the nerve stimulation signals that cause severe sweating. the injections are done quickly to prevent excessive sweating in the doctor's office and do not even require anesthesia. Underarm Botox is only used for severe underarm sweating that has not improved with other topical treatments. People with certain diseases or people taking certain medications should not use Botox .The hands also respond well to injections. Because the hands are sensitive areas, anesthetics are usually used on the hands to give injections painlessly. This procedure is usually painless, but local anesthesia is used if the patient is allergic. 2 to 4 hours after injection, the effects on the cessation of sweating begins and lasts for a week.
Side effects 
Bruising or slight swelling may occur, but will improve within a few days. Other possible side effects may include:
Swelling or sagging in the eyelid area
Fatigue
Headache
Neck Pain
Dual vision
Dry eyes
Allergic reactions, such as skin rash, itching or asthma symptoms
Contact us to receive advice or arrange an appointment with Dr. Mohsen Fadaei, a specialist in plastic surgery.