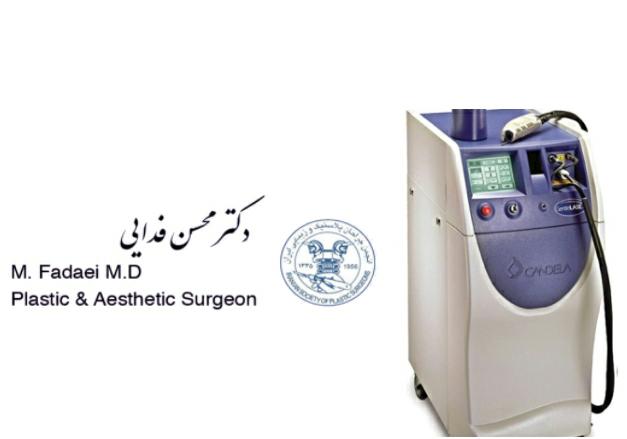 Removal of unwanted hair with a new laser called Cold Alexandrite Laser
Removal of unwanted hair with a new laser called Cold Alexandrite Laser    
If you have clogged your hair with excessive growth, or if you have hair trapped beneath the skin and spot or bump due to it, laser hair removal will cause, in addition to removing permanent unwanted hair, a more beautiful and softer skin in comparison with in the past. And also get rid of temporary remedies such as using Gillette and razor blades, waxes and epilation, because these methods, beside the cost, cause a lot of damage to the skin. 
The Candela GentleLASE cosmetic laser system is one of the premier models on the market today for hair removal, wrinkle reduction and vascular and pigmented lesions. It features a 1.5 Hz repetition rate, and that makes it 50% faster than the prior model. It also offers a six different options for spot size, which means that in addition to effectively removing and reducing hair, it can be also be used to treat leg veins. And the unique Candela DCD cooling system means that you can treat your patients with virtually no pain
Candela GentleLASE L
Therapeutic Range 
Hair Removal: permanent hair reduction for all kinds of hair type, the best solution for light-colored and thin hair permanent removal .
Pigmented Lesions: sun spots, aged spots, freckles, melasma
Vascular Lesions: hemangiomas, venous lakes
Applicable to different dark skin type and dark hair effectively 
Surf Hair Removal
DEKA offers a wide selection of wavelengths that represents the very latest for hair removal technology: Alexandrite, Diode and Nd:YAG laser sources, plus the special UPL (U-shape Pulsed Lamp) and FT (Full Treatment) pulsed light handpieces.
This makes it possible highly selective treatments on every phototypes and patients with fine thin and/or fair hair,  protecting the tissues from undesirable side effects at the same time.
Current problems of most hair lasers 
Painful treatment

Severe burns and stinging brown spots

A large number of treatment sessions

Not completely removing and leave fluff hair

Inability to treat on dark skin

Inability to use laser in tanned skin

Alex Cutera Laser
How it Works
Photoepilation using either laser or pulsed light systems, is based selective photothermolysis theory. With the right choice of wavelength, fluence and pulse duration, it is possible to obtain selective thermal damage over a specific target, just minimising harmful effects to the surrounding tissues.
In hair removal treatments, the target to be destroyed is the hair follicle. The light is absorbed by the melanin contained in the hair which acts as an "intermediary" for transmitting damaging heat inside the follicle.
Follow Dr.Fadaei's Instagram Page