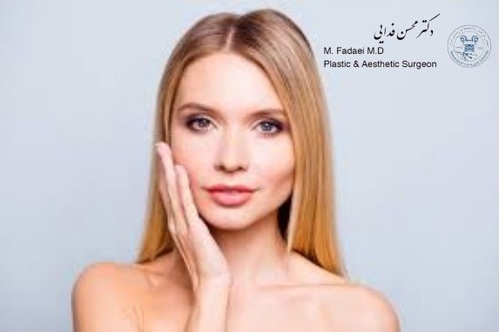 Buccal fat Removal- improving the appearance of your face
The goal of buccal fat removal is to thin the cheeks, specifically in the area of the cheek hollows. Although a face that is naturally soft and filled out is considered youthful, some people find that their face feels too full, even chubby.    
Cheek reduction surgery helps an individual improve not only the appearance of the cheeks, but brings harmony to the overall facial shape. For patients with overly full, round or chubby cheeks, removing the buccal fat pads results in a more sculpted and symmetrical facial appearance. Both buccal fat pad removal and reduction procedures involve the removal of excess fat pads from the cheeks.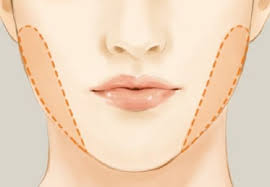 What is buccal fat removal surgery?
A buccal fat removal removes the buccal fat pad, a naturally-occurring pad of fat in the cheek hollow area. The size of the buccal fat pad varies with each individual patient, and the buccal fat pad in each cheek may be different sizes. Buccal fat pad extraction surgery is typically not performed in people with thin, narrow faces as removal of the fat may cause the face to look more gaunt with age.
While liposuction isn't recommended for buccal fat pad reduction (because it can damage nerves), buccal fat removal is paired in some cases with liposuction to remove fat and sculpt other areas of the face. It may also be combined with facial fillers, to give cheekbones even more prominence, to reduce a double chin and sculpt the jawline. 

Buccal fat removal procedure
The surgical procedure starts with a topical anesthetic. The surgeon then makes small incisions, about a half-inch long, on the insides the  cheeks. then the surgeon uses fine-tipped surgical tools to tease out and dissect a walnut-size amount of fat. The incisions are then stitched up with dissolvable stitches.  You'll be sent home with a chin strap for support, antibiotic medication, and a medicated mouthwash to prevent infection.
Who is a good candidate for buccal fat removal?
The ideal candidates for buccal lipectomy include individuals:
with chubby or puffy cheeks.

with a convex cheek appearance.

with prominent high cheekbones and sunken cheeks under the cheekbones.

who want to rejuvenate the overall appearance of their face.

Who is physically healthy and at a stable weight

Who has realistic expectations

Who is a nonsmoker

Who is bothered by the appearance of your chubby cheeks
After all, Buccal fat removal is a nice procedure for patients who feel that their face is overly round or chubby. It creates a slimmer, contoured, and more sculpted lower third of the face
A lot of patients requesting this procedure complain that their round faces make them appear younger or 'baby faced,' so they're looking for a more mature and contoured appearance, so this surgery can be perfectly suitable for them.
What are the advantages of buccal fat removal?
More defined cheeks

Improved facial contours

Rejuvenated facial shape

Enhanced facial appearance

Increased self-confidence

Downtime is relatively minimal, and most patients return to work after three days.

This cheek-slimming surgery can create a more mature facial contour in adults who still have a "baby face" look.
Recovery from Buccal Fat Pad Removal
It generally takes about seven to 10 days for the tissues inside the mouth to recover following buccal fat pad removal. As such, a patient may need to maintain a soft or semi-liquid diet in the first few days after surgery.
Some patients receive medication to help accelerate the healing process or lower the risk of infection after a buccal fat pad removal procedure. Any medication should be taken as prescribed.
Dr.Fadaie's goal is to help a patient revitalize the facial appearance, and he will not put a patient's health and safety in danger. The success and safety of your buccal fat removal surgery procedure depends very much on your complete candidness during your consultation. You'll be asked a number of questions about your health, desires and lifestyle. It's natural to feel some anxiety, whether it's excitement for your anticipated new look or a bit of preoperative stress. Don't be shy about discussing these feelings with your plastic surgeon.