Investigation of fat transfer applications
TYPES OF FAT TRANSFER 
Fat transfer is a general term to describe the transferring of fat from one location of the body to another.
List of the fat transfer procedures we offer at Dr.Fadaei Clinic:
FACIAL FAT TRANSFER        
Facial fat transfer is performed on patients who have deep creases, wrinkles, and/or volume loss on the face. Common treatments are smile lines, deep set forehead lines, and cheek, temple, and lip augmentation. Facial fat transfer can also help diminish acne scars. The fat used for transfer is normally pulled from the thighs, abdomen, or flanks.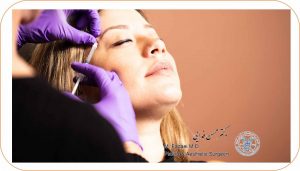 HAND REJUVENATION 
Hand rejuvenation is beneficial for patients who are starting to see signs of aging on their hands. Fat transfer to the hands will decrease tendon and vein visibility and add youthful volume. This procedure has the benefits dermal fillers would provide but lasts incredibly longer.

BREAST RECONSTRUCTION WITH FAT TRANSFER
Breast reconstruction with fat transfer is designed for women who have had a lumpectomy or mastectomy. Fat grafting is ideal for correcting breast irregularities or improving symmetry.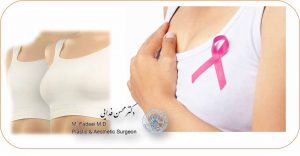 BUTTOCK AUGMENTATION WITH FAT TRANSFER
Buttock augmentation, otherwise referred to as a Brazilian Butt Lift (BBl), avoids the use of implants by placing fat into buttock that has been extracted from a different area. Fat is often taken from the lower back, abdomen, and thigh to increase the appearance of projection.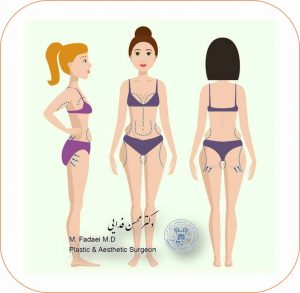 CALF AUGMENTATION WITH FAT TRANSFER
Calf Augmentation is a procedure designed to add size and shape to the calves, making them more contoured and providing a more aesthetically pleasing, shapely look. This procedure is performed just like any other fat transfer procedure. The doctor will excess fat from another part of the body and then strategically inject into the calves. Calf augmentation leaves patients feeling more confident, especially when wearing shorts and swimwear.
Advantages of Fat Transfer
No use implants: Because the augmentation is achieved by using your own fat cells, this procedure will avoid the risks and complications of implants such as rupture, capsular contracture (hardening), infection, rotation, etc.
Autologous material: Because the fat is autologous (i.e. derived from your own body) there is no chance of rejection or allergic reaction to the material as there can be with other substances such as silicone or hyaluronic acid fillers.
Permanent enhancement: transferred fat, will remain in place effectively for the rest of your life. There is no need to undergo another procedure, such as implant removal/replacement, which may recommended every 10 years.
Disadvantages of Fat Transfer
Limited size increase: The body needs to build a new blood supply to the transferred fat, and if too much transfer, it will simply die and be reabsorbed by the body.
Cost of two procedures: Fat transfer can be more expensive than a simple implant procedure.
Having fat to transfer: You need to have sufficient fat from one or more areas.
BUTTOCK AUGMENTATION : fat grafting and buttock implants