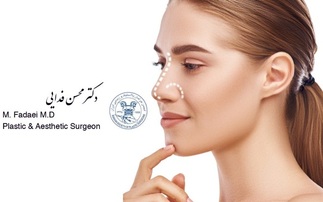 HOW A NOSE JOB CAN BOOST SELF CONFIDENCE
HOW A NOSE JOB CAN BOOST SELF CONFIDENCE         
Rhinoplasty is one of the best solutions for those who are suffering from many different nasal problems that range from functional, reconstructive to cosmetic. Rhinoplasty does not stop only at providing nasal comfort, the benefits run deeper than that. It is not a procedure that will merely enhance and improve an individual's appearance and functionality of the nose, it provides an individual with increased self confidence and emotional benefits as well.
IMPROVING THE NOSE IMPROVES THE WHOLE FACE
Your nose takes center stage on your face, and it's one of the first things people see when they meet you or see a picture of you. If you feel that your nose dominates your face, it may make you feel apprehensive about judgement from others. Surgery can correct the size, shape, and proportion of your nose to the rest of your face, which in turn makes your entire face more attractive. This can significantly boost your self-esteem and help to alleviate social anxiety associated with meeting new people.
What Will be Different After Surgery?
the most common outcome is a positive one. However, there are also some risks. The most common of these are bruising and bleeding, both of which are usually short-term issues that aren't serious. There are some more serious risks, though, which include infection and reactions to anesthesia or other medications. These issues are rare, and most people are very happy with the way their nose looks and how well they can breathe once surgery is complete and the nose has fully healed.
RHINOPLASTY BOOST CONFIDENCE AND YOUR CAREER
For most of us, it's important to look our best. Whether for personal or professional acceptance or making the most of our opportunities, looking good can make a difference.
People who are confident in their looks, tend to be confident throughout many aspects of life. For this reason, confident individuals are more likely to ace that job interview, make that big sale, or kill that big presentation. Also, people with healthy self-esteem are perceived to be more charming.
Beauty or good looks is often subjective, but when a person thinks of themselves as looking great, it can make a big difference in their career. Therefore, many people devote portions of their time and treasure to ensure they look their best for any occasion, personal or professional.
EMOTIONAL BENEFITS
In most cases, an individual does not decide to get a nose job overnight. This is a decision that is a long time in the making. Many people think about it for years before they finally decide to contact a surgeon. During all those years, many people have felt insecure and even unattractive because of the size or shape of their nose. They go into the surgeon's office or treatment room hoping that everything they don't like about their nose is fixed or modified. And as long as the procedure goes well, that's exactly what will happen. After a long time of feeling self-conscious, finally achieving a better looking nose can really give somebody a boost of confidence.
People of just about every age group get Rhinoplasty. It's not just young people who want to improve their looks who get nose jobs, but older people who want a more youthful appearance as well.
There are also those who did have a nice looking natural nose, but went through some type of trauma that resulted in it being broken or deformed. Reconstructive surgery can help fix the nose to make it look as good as new.
The best kind of nose job is one that makes the nose look as natural as possible. It should balance out the face and look proportional to the other facial features. Having a face with balanced proportional features really enhances one's self-esteem!
If you are unhappy with your nose and hope that Rhinoplasty will allow for you to have better self-image, contact a surgeon in your area today. It may have a significantly positive affect on your relationships, work, school, social life, etc. when you have a positive self-image.