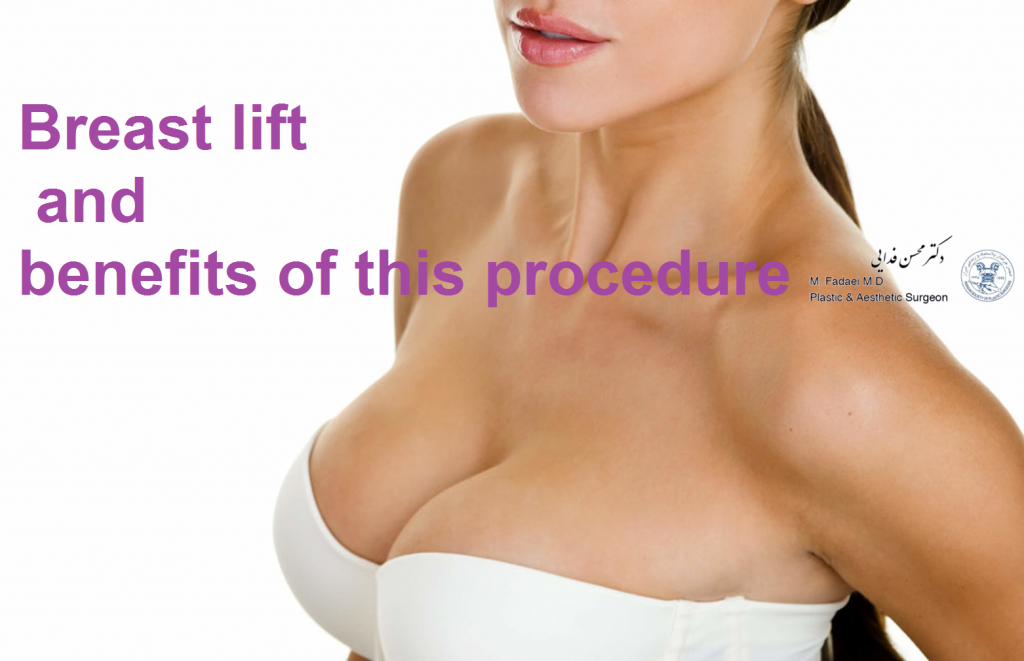 Breast lift (mastopexy) and benefits of this procedure:
Breast lift and benefits of this procedure:          
A breast lift, medically know as "mastopexy", is a cosmetic plastic surgery procedure performed to rejuvenate breasts that have a somewhat saggy or droopy appearance and return them to a more youthful and attractive position. 
This popular surgical procedure removes excess skin and tighten the surrounding tissue to create a more youthful breast contour. If the size of the areolas have been enlarge over time, a breast lift surgery can also reduce the size of them.
Pregnancy, nursing, weight loss and previously having large, heavy breasts can all contribute to accelerating the aging process of the breasts and can cause premature or more excessive sagging.
Some women wish to have a breast lift to restore their breasts to a more feminine and natural position. In most cases, the breast lift procedure also repositions the nipple and areolar placement to enhance the new breast appearance.
Adding breast augmentation to your

mastopexy:   
The breast lift procedure alone is not designed to enhance breast size, however, in most cases, only unneeded skin is removed and not breast tissue, so your breasts will appear fuller and more shapely as a result. Some women want to enhance their breast size along with the lift and so, in some cases, a combination of breast augmentation with a breast lift may be performed to achieve the desired results.
The term "mommy makeover" is used to describe a set of procedures commonly performed to rejuvenate a woman's body after having children and breast lifting procedures are often recommended. A breast lift is a common procedure in a mommy makeover, and sometimes a lift is paired with breast augmentation or to enhance the breast size while lifting them.
What is breast augmentation revision?
This is why breast augmentation revision is an excellent choice for clients who want to restore their original appearance, change the size of the implant, or deal with any deformity issues. You may be an excellent candidate for breast augmentation revision based on the following factors:
Need to implant deflation (i.e. loss of implant volume)

An X-ray has revealed a shell leak in implant

Change the size or shape of implant

Scar tissue is tightening around the breast area

Implants have shifted from their original position

Having experienced weight gain or weight loss, and breast tissue has changed as a result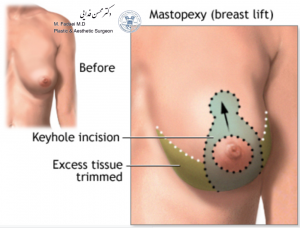 If you have experienced any of the above, you are a good candidate for breast reconstruction surgery.
For consultation and guidance, contact Dr. Fadaei Clinic, a specialist in cosmetic surgery in Tehran!